Beautiful Bright and Modern in Orewa
Orewa
Beautiful, Bright And Modern Kitchen
/project/beautiful-bright-and-modern-in-orewa
Devonport
Devonport, Auckland
Great use of a narrow space without being cramped.
/project/devonport
Sleek Kitchen in Torbay
Torbay, Auckland
Beautiful open space with entertaining in mind
/project/sleek-kitchen-in-torbay
Stunning Space on Calliope Rd Devonport
Calliope Rd Devonport
Modern, clean and sleek
/project/stunning-space-on-calliope-rd-devonport
Kitchens Renovation Projects
At Bathrooms & Kitchens North Shore, we offer professional project management services to help clients turn their dream kitchen design into a reality. From beginning to end, you will be dealing with experts who have a wealth of experience working on a number of different designer kitchens. If you are seeking a modern, sleek and beautiful designer kitchen, then you need to get in touch with us today for a free consultation. We are the people to call for kitchen and bathroom renovations in Auckland.
We Use Premium Quality Products and Materials For Your Designer Kitchen
We combine superior design with premium materials to help clients achieve their dream kitchens. Our access to trade partners means that we can get discounts on top quality products and materials. This allows us to compete on price with other competitors in Auckland without compromising on the quality of the product.
Over 10 Years Worth Of Kitchen Renovation Experience
Our team members have over 10 years experience working in the building sector and home renovation industry. Having families of their own, they know first-hand how a renovation project can impact a household. This is why they place great importance on delivering an efficient service that saves you on time and money. Once they begin a kitchen renovation project, they aim to have the project completed within three weeks.
Get A Free No-Obligation Consultation
For a free onsite consultation, simply get in touch with us through our contact form or free call us at 0800 77 00 33. During the initial consultation we can discuss your kitchen remodel requirements and possible ways to approach the final project. Once we calculate the overall kitchen renovation cost, we provide the first draft quote and then a final quote to adjust for any changes. We provide designer kitchen renovations Auckland wide. See our latest kitchen remodel and renovation projects below to find out more about the possible designs we can deliver for you.
Beautiful, Bright And Modern Kitchen
"Bathrooms North Shore have recently completed some major renovation work at my house.
Daniel and his team were incredibly easy to deal with, very professional and did such a wonderful job on my bathroom and kitchen I also used them to renovate the rest of my house. The work was completed quickly, seamlessly and hassle free. I am totally thrilled with the end result.

I would not hesitate to recommend Bathrooms North Shore and would definitely go straight to them in the future. "
M. Orewa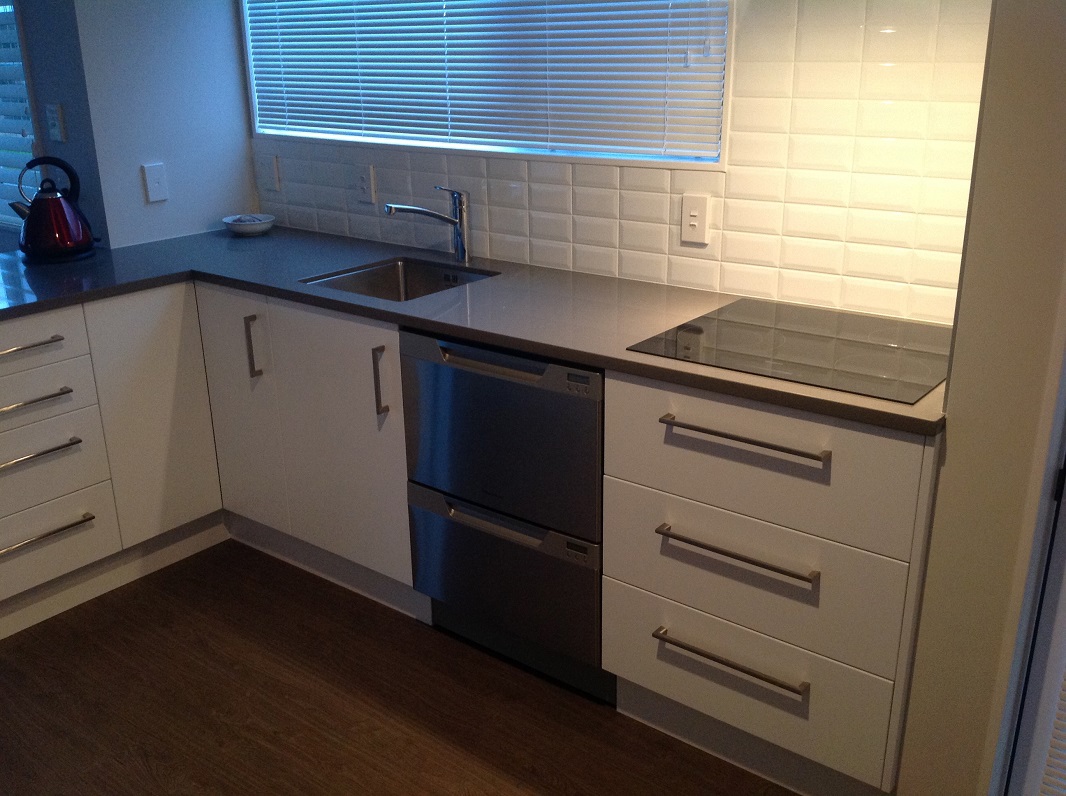 Modern, clean and sleek
'We are thrilled with our new kitchen. We have renovated in the past before but project managed it ourselves which was quite stressful. We didn't want to do that again so it was great to find Dan and Bathrooms Northshore who do all this for you. Dan was always on hand, we knew the costs up front and it made the whole process so much easier and reassuring. The layout, functionality and standard of the kitchen is superb - it just works beautifully. Thank you so much Bathrooms Northshore!"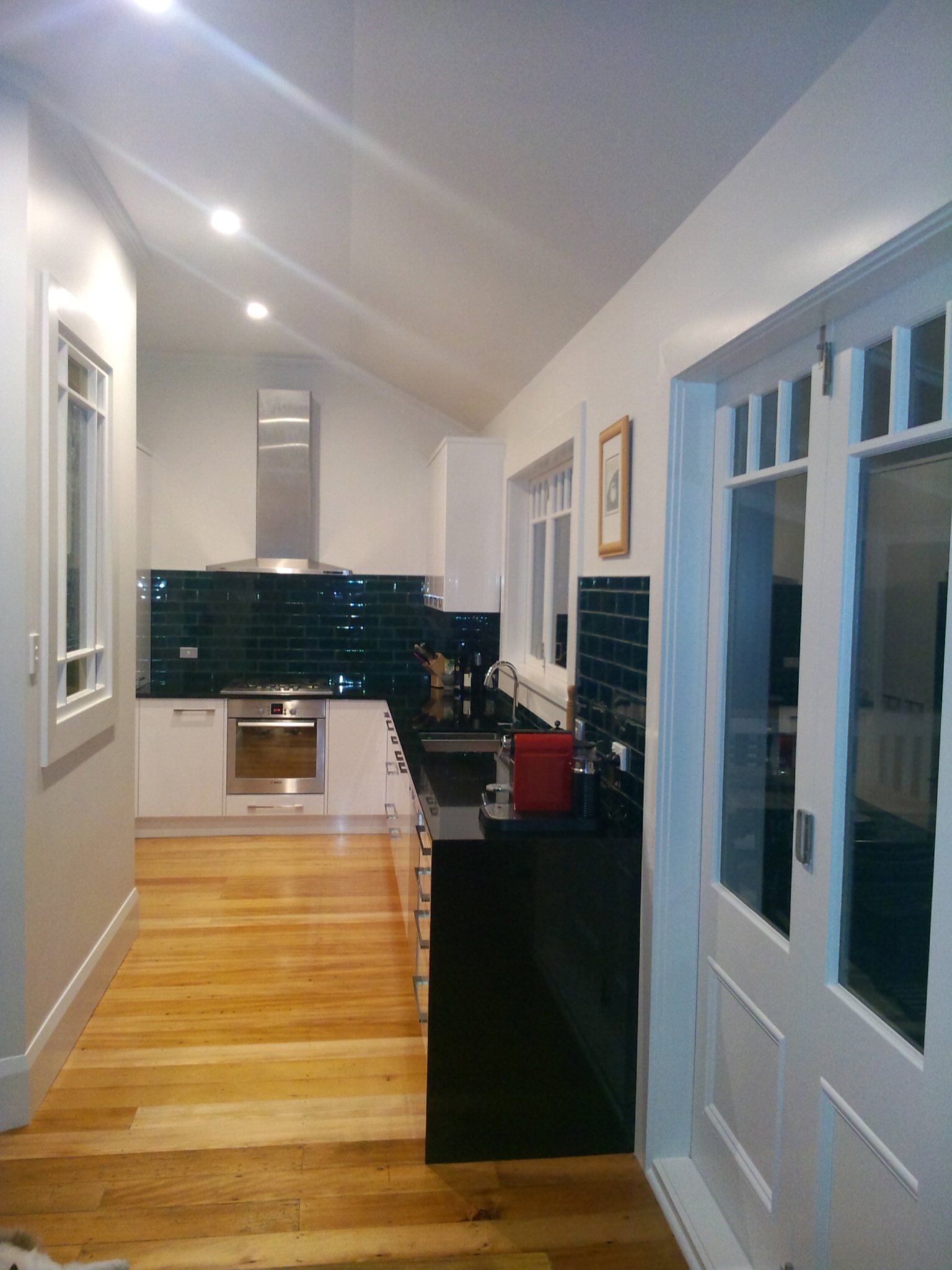 Great use of a narrow space without being cramped.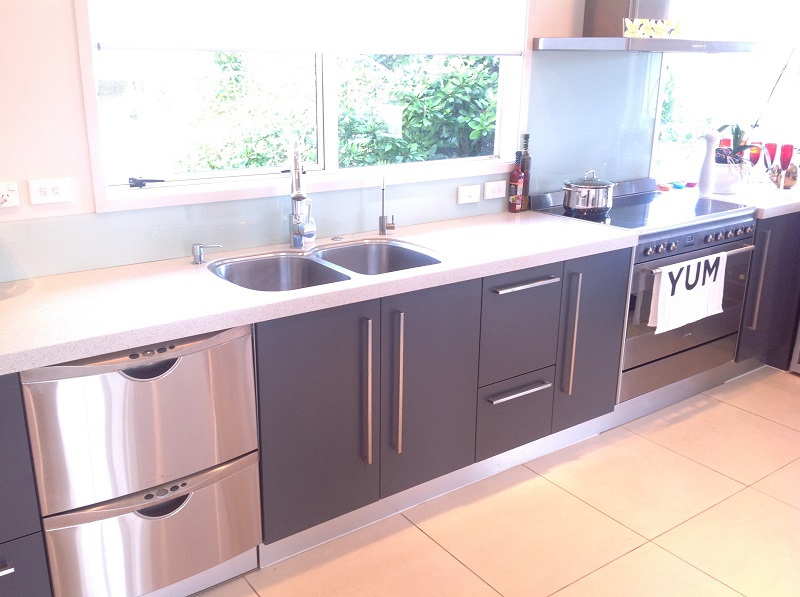 Beautiful open space with entertaining in mind
Our intention was to create a space that the client could work and talk! Open, spacious, stylish and practical.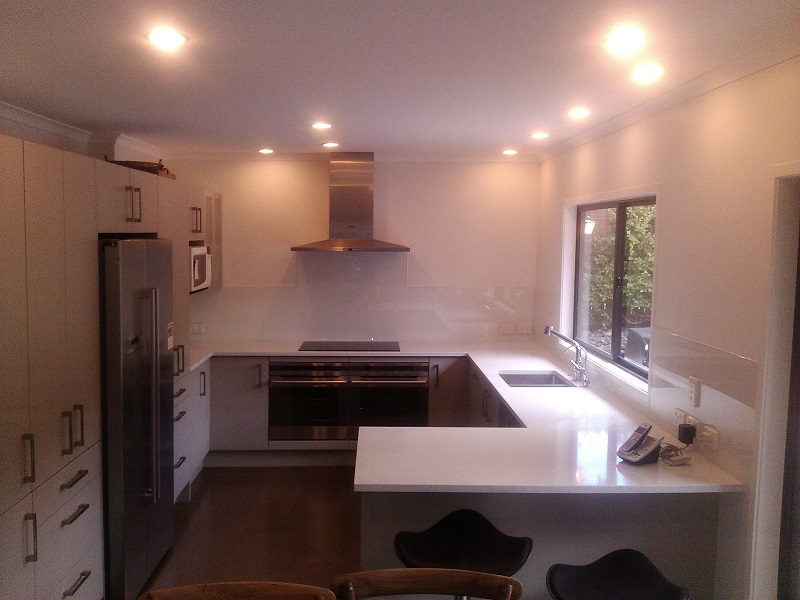 Contact us for more details